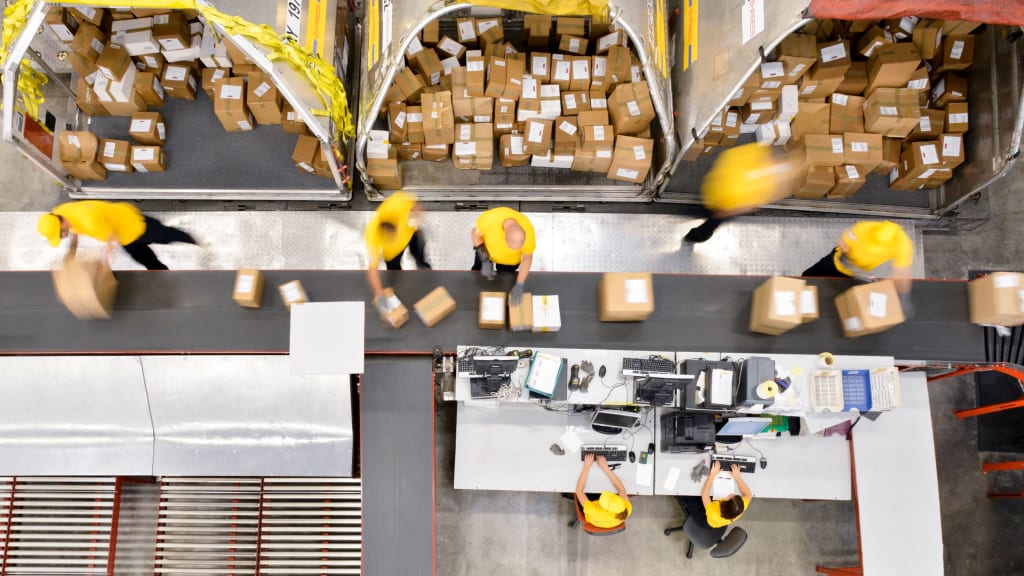 The rate of online returns last year was 20.8 percent — that's approximately $218 billion of online purchases, according to the National Retail Federation (NRF). As an online retailer,  returns are simply a cost of doing business. Historically, sellers have had a few standard options in terms of what to do with a returned item: put it back in stock, send it to scrap, or reserve it for liquidation. Too often is the case that disposal is chosen over resale — that is, until lately.
In recent years, there's been a big emphasis in retail on reuse. One of the byproducts has been an explosion of secondhand goods, or re-commerce, companies. In May, consignment company ThredUp reported that 52 percent of retail executives say resale is becoming table stakes. At the same time, a survey of 320 U.S.-based supply chain/inventory management managers in small/midsize retail businesses found that 52 percent of companies are repackaging to resell returned items, making it the top action retailers are taking to manage returned items.
Pressures to ensure that your goods have a longer life are coming from all sides and will only grow. Here are three strategies to focus on.
1. Invest in circular commerce.
As the world collectively becomes more eco-conscious, consumer affinity for purpose-driven brands is growing, leaving the traditional retail model of "make it, sell it, toss it" farther and farther in the rearview mirror. One of the ways retailers are answering consumer demands and addressing material shortages — while satisfying environmental, social, and governance (ESG) goals — is by entering the circular economy. In other words, they are implementing practices that aim toeliminate waste and pollution by keeping products and materials in use for as long as possible.
By and large, online shoppers' participation in the circular economy is growing steadily. In my company, Dotcom Distribution's annual study of online consumers, we discovered that 42 percent of 1,150 respondents across the U.S. purchased products or subscribed to services that support a circular economy in the last year. That's up five percent year-over-year, and we expect the number to continue growing.
2. Enable re-sale.
At the end of the day, your primary goal as a brand, retailer, or seller of any kind is to get your products into the hands of customers. Returns shouldn't be looked at as a dead-end, but rather as another destination throughout the supply chain.
Explore processes that allow you to refurbish and resell products. This may mean selling them at a discounted price, but you'll still be recouping some costs while increasing the life of resold products. If you do not have the bandwidth, space, or technology to properly manage returned inventory, consider outsourcing this process to an outside vendor, such as a 3PL, with proven reverse logistics management capabilities.
3. Explore product textile reuse.
There is no shortage of startups, established companies, and services dedicated to reuse and resale, many of them in the fashion space. In fact, 11 companies from the circular fashion industry — including the RealReal, ThredUp, Trove, and others — just launched the American Circular Textiles (ACT) policy group, which focuses on advancing sustainable textile policies. The group aims to unite the circular fashion community to develop policy addressing the growth of domestic textile recovery and end-of-life solutions, focusing on textile reuse.
This movement is in full swing, but it's not limited to companies that are solely dedicated to reuse and resale. Well-known retail brands are embracing it to increase revenues, build customer loyalty, and meet corporate sustainability goals — and you can too.
The opinions expressed here by Inc.com columnists are their own, not those of Inc.com.