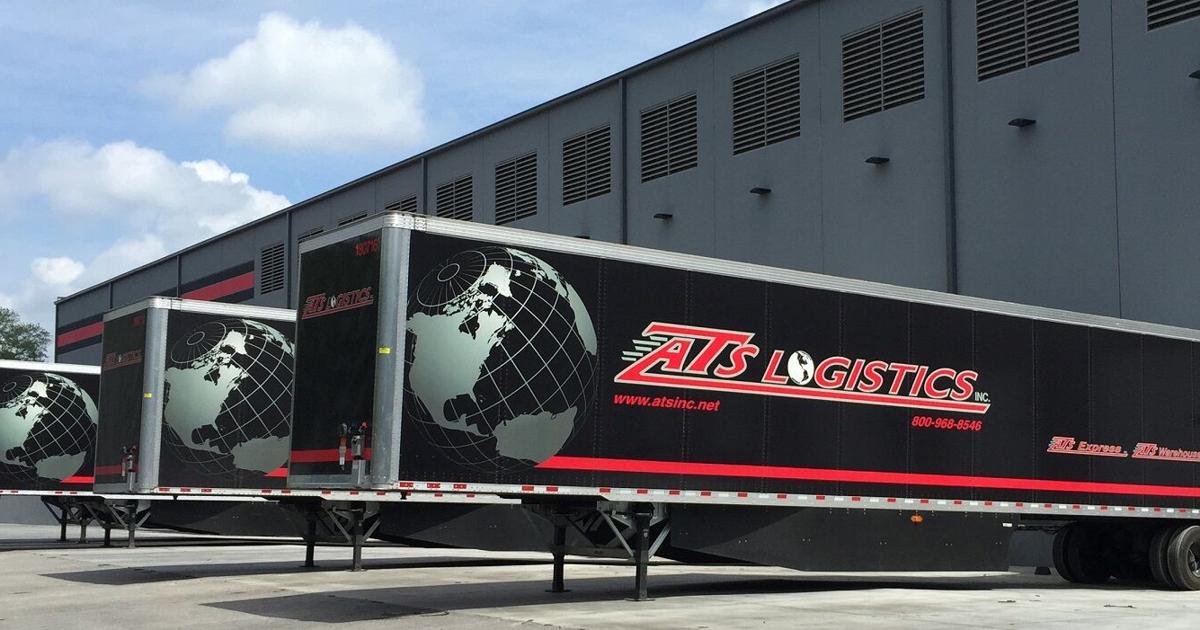 A family-owned trucking and warehouse firm has been acquired by an investment group that aims to take advantage of fast-paced growth at the Port of Charleston.
Harbor Logistics, part of the New York-based NOVA Infrastructure group of companies, announced its acquisition of ATS Logistics this week.
Financial terms were not disclosed.
It's the second acquisition for Charleston-headquartered Harbor Logistics, following its 2021 purchase of Premier Logistics Solutions in Hanahan.
"ATS is an essential component of the Port of Charleston's supply chain and import/export activity," Allison Kingsley, NOVA's founder and partner, said in a written statement. "Combining the … ATS team with Harbor Logistics brings additional operating expertise and complementary customer relationships to a strategically located port market with structural tailwinds."
ATS is the largest trucking firm at Charleston's port, and its warehouse is the only privately operated inspection site for U.S. Customs and Border Protection.
The company's fleet is set to grow to 200 vehicles in the coming months.
Micah Mallace is president of Harbor Logistics, which recently acquired North Charleston-based trucking and warehouse firm ATS Logistics.
PROVIDED
"ATS has a great name and it's run by great people, and Harbor's thesis is to invest in companies that are well-respected in what they do, bringing a little bit of capital so they can continue to grow," said Micah Mallace, Harbor's president.
Mallace, the former chief commercial officer for the State Ports Authority, said he's worked with ATS during his tenure with SPA and has been impressed with the company's management team, which includes brothers Andy, Jimmie and Tony Gianoukos.
"You can have the greatest assets, the best location, all the tangible stuff," Mallace said. "But if you don't have a team of rock stars that are dedicated and doing great stuff, the rest of it doesn't matter."
Jimmie Gianoukos, CEO of ATS, could not be reached for comment, but he said in a written statement that he's "excited for our existing team to collaborate with NOVA and its Charleston-based Harbor Logistics business for this next phase of the company's growth."
Longtime family owned trucking and warehouse firm ATS Logistics has been acquired by Harbor Logistics, part of New York-based NOVA Investments. Provided/ATS Logistics
ATS was founded in 1986 and Gianoukos said he, his brothers and the company's staff "worked hard to build and grow ATS over the last 36 years."
Mallace said NOVA formed Harbor Logistics to focus on acquiring third-party logistics firms in the Charleston area, adding he expects further deals to be announced this year. Its previous acquisition of Premier Logistics Services gave the company an 800,000-square-foot food-grade warehouse and distribution facility as well as a fleet of trucks and chassis.
"The southern port markets and major transportation markets are forecasted to grow dramatically following growth in population, which drives consumption, and growth in manufacturing," Mallace said. "So, we will be opportunistic and follow where the good opportunities are. But right now we are focused on Charleston. There is a lot we can do here to benefit the port and help it and some local companies grow dramatically."
NOVA Infrastructure, which was founded in 2017, targets investments in the environmental services, transportation, energy and communication sectors. Among its holdings is Hawthorne Global Aviation Services, which was founded in Charleston in 1932 and provides maintenance and other services for private aircraft operators in 10 markets nationwide.
NOVA acquired Hawthorne, now headquartered in Ronkonkoma, N.Y., in 2022.
Our twice-weekly newsletter features all the business stories shaping Charleston and South Carolina. Get ahead with us – it's free.
Reach David Wren at 843-937-5550 or on Twitter at @David_Wren_