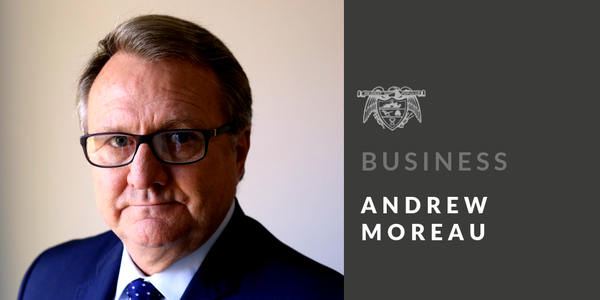 Entering 2023, the Central Arkansas economy has shaken off the growth restraints of the covid-19 pandemic and is once again producing robust results in job creation and business expansions.
Even better, the post-pandemic economy has produced a vibrant, new growth sector: logistics and wholesale warehousing.
Metroplan, the regional planning agency for Pulaski and contiguous counties, reports that total jobs exceeded the previous peak of January 2020, before the pandemic forced business shutdowns.
The six-country metro area, with Little Rock as the hub, is undergoing a shift in the mix of jobs by industry and has quickly established the region as a growing transportation hub for key players such as Amazon, Lowe's and Dollar General, all of which have built or are constructing huge distribution facilities clustered together on the eastern edge of North Little Rock at Galloway, a short trip to the Port of Little Rock and the Bill and Hillary Clinton National Airport/Adams Field.
"There is a positive flux in the regional economy, with several industry sectors showing signs of qualitative change," Metroplan reported in its 2022 Economic Review and Outlook released in December.
By July, the Little Rock regional job total reached 369,300, exceeding its pre-covid peak of 366,800 in January 2020. The region's monthly employment was up 2.7% year-over-year, more than doubling the slower growth of 1.1% during the 2015–2019 period.
"The mix of jobs by industry is shifting," the report said, "while total jobs are climbing. Gains in transportation, warehousing, financial and trade sectors more than made up for losses in government and business services."
Soon after Amazon announced in late 2020 that it would build two large new facilities in Little Rock and North Little Rock, Lowe's, Dollar General and others followed. Since early 2021, the region has gained about 4,000 new jobs in warehousing and transportation.
Manufacturing, which has been a foundation for the state and regional economies, also is making a strong comeback. The sector is growing at a faster pace — 4% to 6% annually — compared with the five years before the pandemic.
New-home construction in Central Arkansas has been dragged down overall by spiking interest rates, though Benton, Jacksonville and North Little Rock saw modest growth in 2022.
"Single-family housing is sensitive to interest rates and early statistics suggest a slowdown in the pace of new single-family construction," the report said. "A housing bust may be developing."
In summary, Metroplan suggests there is an underlying shift underway in the region that is creating "a new kind of economic instability." The key driver over the next few years will be growth in the logistics and warehousing sectors, with Central Arkansas developing as a hub to serve much of the central United States.
"Since early 2021," the report said, "the region has gained about 4,000 new jobs in this sector, with more in prospect."
NWA BROADBAND EXPANSION
OzarksGo, a fiber-optic subsidiary of Ozarks Electric Cooperative, continues to expand across Northwest Arkansas and is a key provider of broadband in rural areas.
The communications provider has completed construction to reach 35,000 customers in five years. OzarksGo connected its first customer in 2017 in west Springdale and has since made internet, television and phone service available to almost all Ozarks Electric members across Northwest Arkansas and Northeast Oklahoma.
"Building a world-class fiber network from scratch is not an easy task, but we believe high-speed internet access is a critical service in the 21st century, whether you live in an urban area or a rural part of the country," said Steve Bandy, general manager of OzarksGo.
The provider delivers residential internet speeds up to one gigabit. Next year, however, OzarksGo plans to offer multigigabit services to residential customers and will continue expanding fiber deployment outside of the Ozarks Electric footprint.
Since OzarksGo launched, several other Arkansas electric cooperatives have started fiber projects and are part of the Diamond State Network, which unites the fiber-optic networks of electric cooperatives throughout Arkansas to enhance broadband expansions.
MONEY FOR UPDATING HOMES
More than $105 million in federal aid is available to help Arkansans make their homes more energy efficient.
Consumer home energy rebate programs, enabled by the Inflation Reduction Act, will support updates that include more-efficient electric appliances and other efforts that cut energy costs.
Homeowners are eligible for rebates ranging from $2,000-$4,000 for energy-efficient upgrades that include installation of heat pumps and other upgrades that reduce dependence on fossil fuels.
Rebates will be available to the in the latter half of next year. The U.S. Department of Energy estimates the effort will save households up to $1 billion annually. More information is available at cleanenergy.gov.
CHASING HYDROGEN PROJECTS
Arkansas is joining Louisiana and Oklahoma to continue pursuing federal dollars and land a hydrogen-hub project, which will specialize in the production, processing, delivery, storage and end-use of hydrogen as a fuel.
Gov. Asa Hutchinson said last week that Arkansas and its neighboring states have been encouraged by the U.S. Department of Energy to enter the next phase of the federal Regional Clean Hydrogen Hubs Program, allocated through the Infrastructure Investment and Jobs Act. The program has about $7 billion to distribute to develop up to 10 regional hydrogen hubs, a network of clean hydrogen producers, potential consumers and connective infrastructure located close to one another.
The partnership was formed earlier this year and now the federal agency has asked the states to enter the next phase of the process, which could bring up to $1.25 billion in federal funding to the region.
"Arkansas has a growing and diverse energy portfolio and natural resources that are vital to any successful regional hub," the governor said in a statement. "We are proud of our partners and companies in Arkansas that are leading the way to develop demand for low-carbon hydrogen and showing that hydrogen can be commercially viable."
The application is due in April and the Energy Department is expected to announcing funding recipients in the fall.
Column ideas or recommendations? Thoughts or musings that need pursuing? Contact me at amoreau@adgnewsroom.com or at (501) 378-3567.