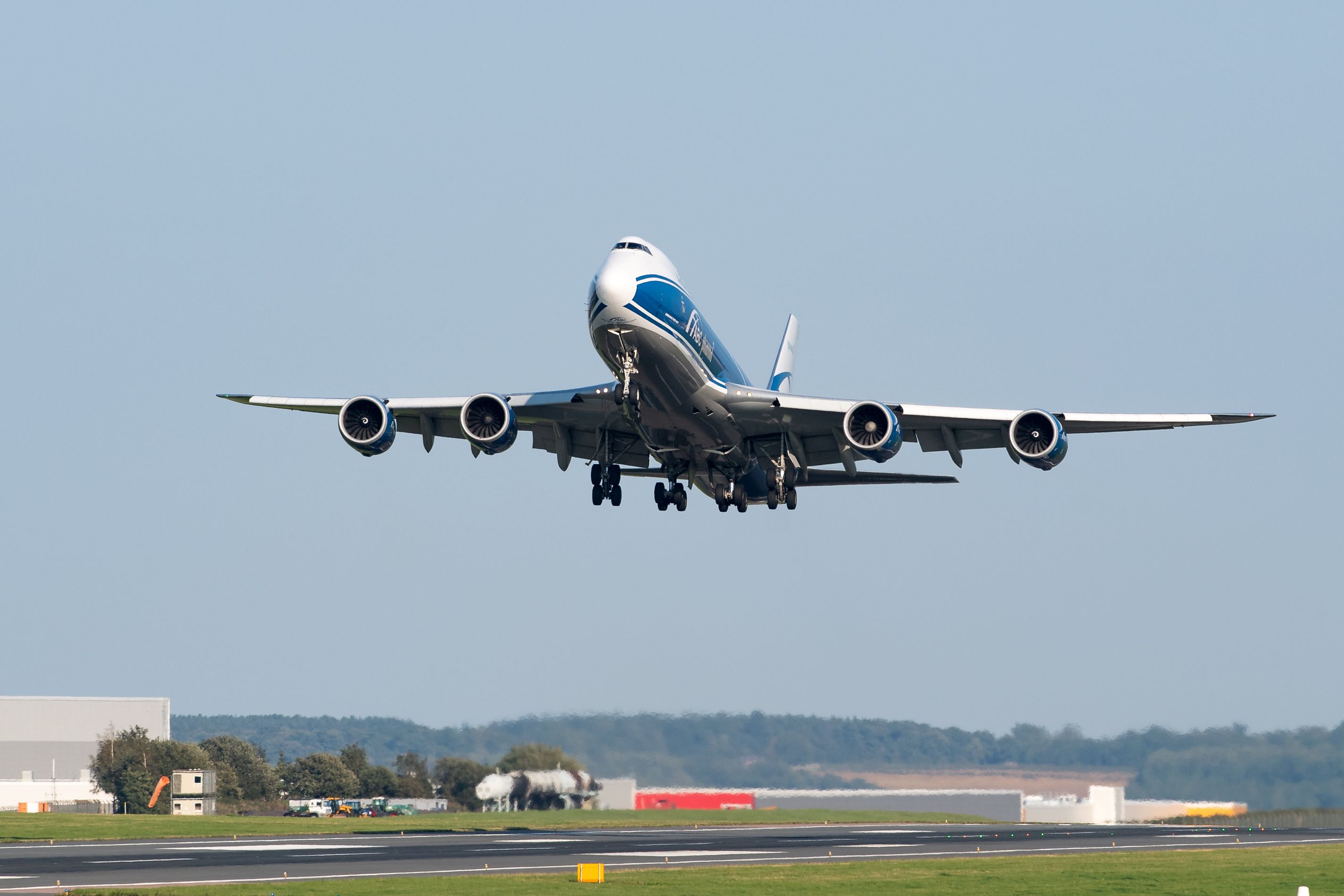 The Russian cargo airline Volga-Dnepr Group has announced two of its subsidiaries, AirBridge Cargo and Atran, will stop flying due to Western sanctions. Overall, 24 aircraft from the group will be grounded. Let's investigate further.
The impact of the sanctions
Volga-Dnepr Group has suspended all flights using Boeing aircraft due to Western sanctions, said the company on Friday. The group announced it had stopped operations of two of its subsidiaries, AirBridgeCargo and Atran, which operate exclusively with Boeing 747 and Boeing 737 freighters.
Bermuda's Civil Aviation Authority (BCAA) decision to terminate the safety certificates on the AirBridgeCargo and Atran's fleet was also a critical factor in Volga-Dnepr's decision.
"The management of Volga-Dnepr has made a conscious decision to find a possible solution together with partners and state regulators," it said in information published by Reuters.
Last week, the Canadian authorities impounded an Antonov An-124 from Volga-Dnepr. The aircraft landed in Toronto on February 27, carrying a shipment of COVID-19 testing kits. This impoundment and other sanctions are related to Russia's invasion of Ukraine.
Volga-Dnepr's aircraft will not be grounded, because they are Soviet-manufactured. Photo: Getty Images.
The impact
AirBridgeCargo has a fleet of 18 aircraft, according to data provided by ch-aviation. The airline has four Boeing 747-400, 13 Boeing B747-8F, and one Boeing B777-200F. Volga-Dnepr Airlines owns two B747-8F, while the remaining units are leased with companies like Aircastle, Aviation Capital Group, BOC Aviation, DAE Capital, GECAS, and SB Leasing Ireland.
Meanwhile, Atran has a fleet of nine aircraft, including three Boeing 737-400(SF) and six Boeing B737-800(BCF). At least seven of the nine jets are leased with GECAS.
Earlier this week, Russian President Vladimir Putin passed a bill allowing foreign aircraft leased by Russian airlines to be registered in Russia. Having a plane with registrations from two countries is against Chicago's Convention on International Civil Aviation and the Cape Town Treaty.
Stay informed: Sign up for our daily and weekly aviation news digests.
Volga-Dnepr is not impacted by Western sanctions directly in terms of its fleet. The cargo airline possesses 16 aircraft, all Soviet-manufactured. It has eleven Antonov An-124 and five Il-76TD. The cargo airline has also been avoiding the European ban of Russian aviation through special operations, carrying fuel for nuclear reactors in Slovakia.
Volga-Dnepr Group has not lost aircraft to lessors. Photo: Getty Images.
How many leased aircraft in Russia have been recovered?
In the last few weeks, the topic of Western-owned aircraft leased in Russia has been a focal one when discussing the Russian civil aviation industry.
According to Cirium, out of a total of 980 commercial aircraft in Russia, 515 are currently leased from foreign leasing companies. Due to the impact of Western sanctions, leasing companies have until March 28 to terminate all leasing contracts in Russia. Nonetheless, retrieving the leased planes has been a gruesome and slow task so far.
According to data provided by ch-aviation, so far, only 59 aircraft have been retrieved and are outside of Russia.
Most aircraft were already outside of Russia for maintenance or other reasons before the sanctions were imposed. A few, like a couple of Nordwind Airlines aircraft (one Airbus A330-300 and one Boeing B777), have been retrieved in far-away countries like Mexico.
Volga-Dnepr Group has not yet lost any of its leased aircraft.
What do you think about Volga-Dnepr's decision to park two of its subsidiaries? Let us know in the comments below.
Spirit's Future: Would JetBlue Or Frontier Be The Better Choice?
Read Next
About The Author

Daniel Martínez Garbuno (875 Articles Published)
Lead Journalist – South America – Daniel comes to Simple Flying with many years of aviation journalism experience, having worked with Mexican publication A21, Roads & Kingdoms, El Economista and more. His degree in journalism allows him to form beautifully crafted and insightful pieces. His specialist knowledge of Latin American airlines and close relationship with the likes of Aeromexico, Avianca, Volaris brings depth to our coverage in the region. Based in Mexico City, Mexico.
More From Daniel Martínez Garbuno