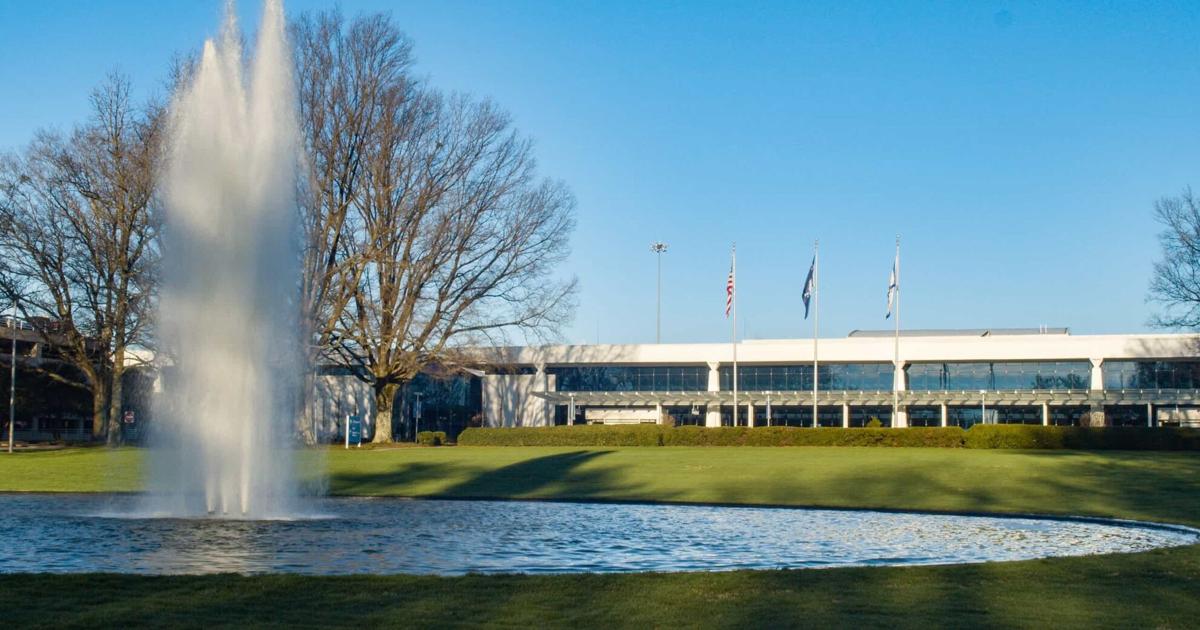 GREER — The Greenville-Spartanburg International Airport has multiple expansion projects in various stages across both its cargo and general aviation operations.
A 50,000-square-foot expansion to its two-and-a-half year old cargo facility is expected to be completed in late summer. Airport leadership anticipates the addition will aid continued growth after a record amount of cargo was handled in 2021.
The airport is also moving forward on constructing an additional hangar for corporate jets and doubling the current size of its general aviation building. GSP revived its plan to add a hotel last year, and more information is expected soon on that project.
Breaking cargo records
In 2021, the airport handled 96,800 tons of cargo, a 48 percent increase from 2020. About 43,800 tons of cargo from 2021 was international freight valued at $5.01 billion.
The airport's cargo operation is a little over a decade old and has grown greatly in the last five years. In 2010, one year after CEO and president Dave Edwards arrived at the airport, the airport chose to capitalize on the air cargo space by purchasing equipment and training some of its preexisting employees on handling cargo aircraft.
A year later, Edwards said that the Spartanburg County BMW Manufacturing plant had to suddenly fly about 13 wide-body aircraft into Greer to help keep its production lines operational. After that, the airport worked for about five years with BMW, some freight forwarders and airlines to figure out how GSP could establish itself as the place for the German automaker to import and export its products on the east coast.
In 2016, German shipping and logistics company Senator International won the contract to transport BMW's east coast products in and out of the GSP. What started as a two-flight a week operation has steadily grown to sometimes a two flights a day, Edwards said.
With the rise in cargo handling, around 2017, Edwards and his team decided to invest about $30 million between two projects: a 17-acre parking apron to accommodate three 747-8 freighters and a 110,000-square-foot cargo facility.
Senator International leases one half of the facility and the other half is occupied by the GSP team and Cerulean Aviation, a company owned by the airport that deals with the cargo handling and general aviation operations. The projects were completed in September 2019.
On Nov. 15, 2021, the airport broke ground on an expansion to the facility that will alleviate the "jammed up" feeling in the space and help with daily operations, Edwards said. He anticipates the airport will also double the size of its air cargo aircraft apron, "which, hopefully that's a project that we'll be able to get underway a little later this year based on some grant funding that we're seeing."
It is anticipated the cargo expansion will be completed around June.
About 59 staff members, 47 permanent staff and 12 temporary, are associated with cargo operations, and Edwards predicts the need for about 12 more permanent staff once the expansion is complete.
When passenger air travel dipped during the pandemic, GSP was the beneficiary of some traditionally passenger airplanes temporarily used for freight, from airlines such as British Airways and German-based airlines Tui and Condor.
"That, we would not normally see," Edwards said.
Backups at the ports helped to continue to put GSP "on the map," Edwards said.
"We're getting calls, unrelated to a pandemic issue, from carriers and freight forwarders, talking to us about starting service into GSP going forward," Edwards said.
The position of BMW in South Carolina helps it move parts and finished projects easily due to its access to multiple forms of transportation, including the airport, Inland Port Greer and the Port of Charleston.
"The challenges with sea container availability and vessel schedules were compensated with air freight capacity," BMW spokeswoman Nathalie Bauterssaid in a Post and Courier article from January. "BMW used a daily flight between Frankfurt and GSP International Airport to compensate for delays in oversea shipping. We were able to address any trucking challenges with our service providers. This had no impact on production."
Hotel, hangars and GSP general aviation expansion
Cerulean Aviation is also moving forward with two projects. One is an $8 to $10 million project for a new 25,000-square-foot general aviation corporate hangar with 5,000 square-feet for office space. The site is already being prepared.
"We've actually had to turn some customers away that wanted to base their airplanes here at GSP, and we just physically didn't have any more room as all of our existing hangar facilities are full," Edwards said.
Edwards said the fixed-base operation building is also getting congested so the airport is designing an $5 to $7 million expansion to double the size of the facility from 5,000 square feet to about 10,000 square feet. The expansion will create some additional lobby space and more pilot lounge and office spaces while refreshing the building. The plan is to wrap up the design between early fall and the end of 2022. It is anticipated construction will start in 2023 and be finished by the end of 2023.
In March 2021, the airport revived its plans to add a hotel. As currently envisioned, the hotel could rise up to five stories without interfering with the nearby traffic-control tower and would likely have 120 to 140 rooms.
"The hotel is still something that is very much on our minds," Edwards said.
He predicts the public will most likely see some additional information come out as late as spring this year.
Get all the latest updates on the Upstate real estate market, more openings and closings, exclusive development news and more in your inbox each week.
Follow Stephanie Mirah on Twitter @stephaniemirah